Your Sarasota Plumbers - Crisp Plumbing
Our plumbers are highly trained, knowledgeable professionals. We pride ourselves on our quality of work and adhere to the strict manner in which you'd take care of your own home. Crisp Plumbing is committed to providing the finest plumbing services available.
Serving Sarasota & Manatee Counties Since 2006 -The Local Plumber You Can Count On.
Have you ever asked yourself "Should I call a plumber or try to do it myself?" You should always call when the problem needs expertise and experience beyond your own. Whether you're looking for someone to answer a plumbing question, need a drain cleaning, or are shopping for replacement parts/products; we will meet or exceed your expectations or we will make it right.
Reliable Quality, Knowledgeable Service, & Dependable Craftsmanship, & Guaranteed Work.
We are a full service & repair plumbing company, if you have new construction, commercial, residential, or property management we can help. Looking to buy something new or remodel an existing property. We can pre-inspect your property and provide a free estimate of plumbing services to bring the plumbing up-to-date and offer the latest innovations offered by the plumbing industry. Looking to be more energy efficient, or you would like to make your plumbing more environmentally friendly – we can help.
We are committed to setting the standard for excellence with our work at reasonable prices. Crisp Plumbing is a company that takes pride in our quality workmanship.
If you are in need of 24 hours a day, 7 days a week Emergency Plumbing Service or simple looking for a Hassle Free Quote, We have you covered from Palmetto to Port Charlotte, please call us today for a no-hassle quote at: (941) 927-9700.
"What a mess my bathroom was, toilet clogged, water and muck coming up in the tub, I called Crisp and within 20 minutes they were here. They fixed the clog and explained how the pipes are connected and why clogs happen, and how to prevent in the future.
I am not easily impressed, but this company and service warranted an excellent review from me! Thank you Crisp Plumbing!"
Crisp Plumbing and team have been doing plumbing services for years for Youbar Builders, Inc. Top notch services, clean work site, on time, and always on budget. They always meet our commercial and residential needs.
Excellent service!! I have used Crisp plumbing for my home and business. Always very professional and great pricing. Will definitely use them again.
---
Blog
Recent Plumbing Tips, Tricks, and Job Highlights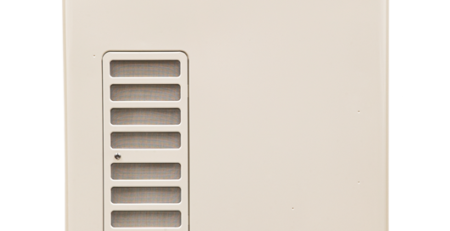 Benefits of a Tankless Water Heater
If you are thinking about replacing your old tank water heater, you should take…
read more